Spring is Arriving - Time to Check for Leaks Where You Live!
March 01, 2023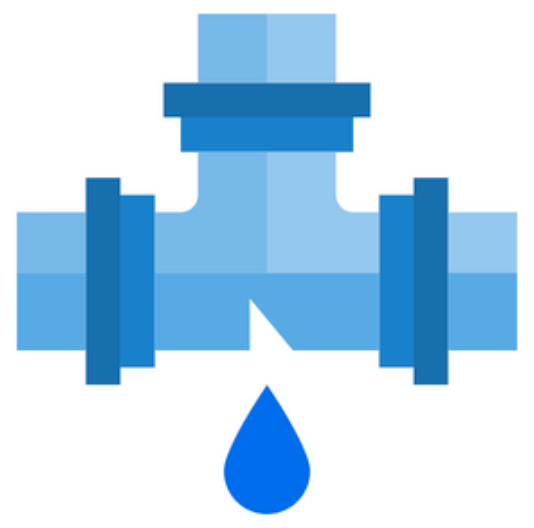 What should EVERY homeowner know? Well, we think EVERY homeowner should know how to identify and fix water leaks around their homes!
Welcome to FIX A LEAK WEEK 2023
Water wasted is money out the window. More than that, while water is the source of all life, it can also be one of the most damaging substances on the planet. This means that small leaks (under your sink of in your crawlspace) can amount to bigger problems quickly.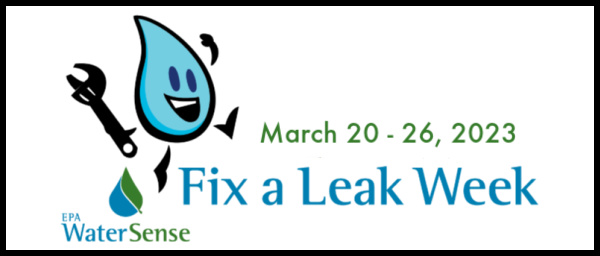 Finding leaks is easier than you think! While small leaks and cracks may be difficult to see initially, you can always use simple data to help identify most water issues. Begin with your water bill, check your meter, and test your toilets. These will give you some clue as to prevalence of a water leak in your home.
Now, for the biggest culprits of water leaks, below are the EPA's recommended checks.
The EPA recommends the following checklist for tracking down a leak! Here are some of the best-known hiding places to start. Keep your ears open!
Bathroom

Toilets

Faucets

Showerheads

Under the sink

Don't forget the tub!

Laundry Room

Check all of your hook-ups!

Look for pooling in the washer itself (it could indicate a source leak)

Kitchen

Check all appliances, such as the dishwater and fridge. Many times, there are leaks behind them.

Basement and Garage

Sinks

Exposed pipes

Water Heaters

Outside

Spigots

Irrigation controls and sprinkler heads
What to do should you find a leak, you ask?
Below are a few steps everyone should take
Turn off the water line to the leaking location.

Identify the primary source of the leak.

Document any and all damage (date, time, photos, description, etc.).

If necessary, call your insurance company.

Call in the professionals or DIY to fix any damage caused by the leak.

Look for any secondary impacts caused by the leak, such as mold or mildew.
Can you manage your own leaks? Yes, we believe most can! However, that all depends on your personal confidence in your plumbing skills. Whether you choose to call in a professional or venture down the DIY path, we know that the first step is simply the identification.
Take a little time each quarter to be your own Leak Detective. This will not only help educate you on the pipes within your home, but also help prevent a small leak from becoming a BIG PROBLEM!
Happy FIX A LEAK WEEK 2023!
Article Sources
https://wateruseitwisely.com/detect-and-chase-down-leaks-with-watersense/
https://www.diynetwork.com/how-to/skills-and-know-how/plumbing/10-things-you-must-know-plumbing-leaks
https://www.epa.gov/watersense/fix-leak-week
https://wateruseitwisely.com/what-to-do-when-you-have-a-water-leak/#:~:text=Significant%20Damage%20Water%20Leaks%20%E2%80%94%20Home,help%20you%20turn%20it%20off.
https://www.wagnermechanical.com/blog/heres-how-to-find-water-leaks-in-your-homes-plumbing
https://wateruseitwisely.com/what-to-do-when-you-have-a-water-leak/#:~:text=Turn%20Off%20Water%20in%20Home%20%E2%80%93%20Locate%20your%20water%20meter%20and,has%20done%20to%20your%20home.


Want to Learn More?
YouTube ~ Just search plumbing

Other Resources
https://www.wikihow.com/Find-a-Water-Leak-in-Your-House
https://www.fancypantshomes.com/helpful-tips/common-household-water-leaks-to-watch-out-for/
https://wateruseitwisely.com/fix-a-leak-week/
https://www.whud.org/communityeducation/water-leaks/fix-a-leak-week/


For Kids